Welcome to my Discover Liverpool website!
Special Announcements:
I'm Back In The Theatre Again! ...


On Sunday 4th December 2022 ~ Beginning at 2.30pm,
I am giving my very special

Christmas One Man Show


at the Gladstone Theatre in Port Sunlight.

This will be my fourth appearance here and tickets go quickly.
Book yours now on 0151 643 8757


or click on this link ...




https://gladstonetheatre.org.uk/events/curious-christmas-stories/
​

* * * * * * * * * * * * *
Sadly, because of the impact of COVID on the publishing industry,
my new book, 'Beastly Merseyside', about the roles that animals
have played in our local history, will not come out until Easter 2023
.
Also, my latest book (which I am still working on), entitled
'A Potted History of LIverpool'
, will come out at Christmas 2023.
However, all my other books and publications are still available>
Click on this link

Ken's Publications

to find out more.
​* * * * * * * * * * * * *
Post Covid 19 I am now giving LIVE talks again
to all kindsof groups, societies, and organisations.
I am now taking bookings once again ~
for either the rest of 2021 or anytime during 2022/23.

Simply call me on 0151 427 2717,
and we can chat through the details,
so that I can continue to inform, educate,
and entertain you, your friends, and your colleagues!
Take a look at my full talks list here

Ken's Full Talks List





* * * * * * * * * * * * *



My latest books


are on sale in all good bookshops, or directly from me.
Simply click here

Ken's Publications

to find more about these, especially ...




The A to Z of Little-Known Liverpool;


Liverpool At Work;
Liverpool's Military Heritage;
Two Triangles: Liverpool, Slavery, and The Church


and my most recently published book ...


Liverpool Murders and Misdemeanours
What is 'Discover Liverpool'?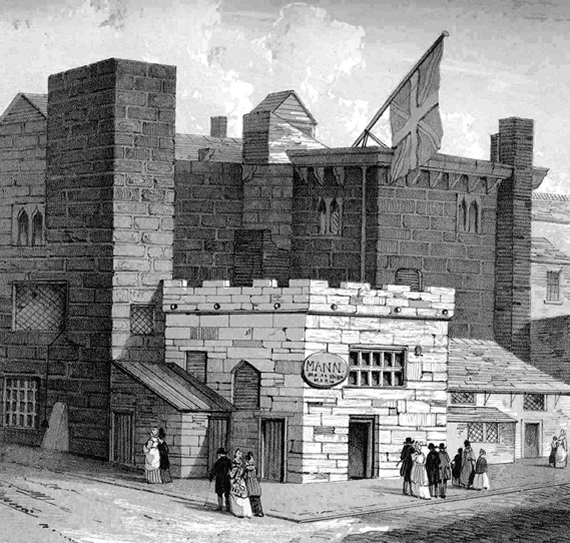 There is a saying; 'All Roads Lead To Rome', well, all roads led to Liverpool and, from the Town, all roads led to the rest of the Globe ~ across 'the high seas', as well as by canal, road, rail, and air:
For over 250 years, Liverpool was the most important city in the British Empire outside London, and one of the greatest ports in the world. Indeed, Liverpool and Merseyside have been, and remain, one of the principal economic powerhouses of Britain.
We have seen great success and achievement here, but we have also seen tragedy, disaster, and failure. Today though, we are enthusiastically re-shaping our 21st Century destiny to reclaim our rightful heritage as a 'World-Class City and Region'.
I am a passionate, born-and-bred Scouser, and take great pride in my City, its people, and its heritage ~ and I want to help you experience and celebrate this too: Whether or not you are a native Merseysider this site tells you how I can do this.
Learn how to book me to speak to your group or organisation; MC your special events and ceremonies; lecture on your courses and training programmes; or design and deliver expert and professional courses, tours, and briefings.
Everything I do is designed to inform, educate, and entertain you, about the past, present, and future of the new Liverpool City Region.
This site all tells you about my Books, Fact-Sheets, CDs, DVDs, and other publications,
and explainshow to obtain them.
Each month in The Local History Section, I will publish a new article about an aspect of Liverpool and Merseyside's history and heritage. I will also tell you tales of our characters, eccentrics, and curiosities; and about the things that made Liverpool and our region great, and that are making us great once again. You can suggest topics that you would like me to write about for you.
Also, keep checking in to take a look at my Special Announcements Section, for news about my public talks, special events, general local history news, and new product information.
As my Discover Liverpool web-site helps you to get to know me, I hope you will also allow me to help you to get to know Liverpool and Merseyside - even more than you may do already!